Movie Rating
Turbo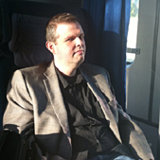 A garden snail dreams of becoming the fastest mollusk in the world.
Turbo the snail has long dreamed of taking part in the legendary race in Indianapolis. Thanks to a bizarre chemical accident, he finally gets the chance. With his heart in the right place, Turbo sets himself the task of proving that no dream is too big. If you believe in yourself enough, you can achieve anything!

Turbo can be described as a mix between Ratatouille and Cars. On the one hand, there's a hero that fights against all odds to fulfill his dream, on the other there's a race. Nothing about Turbo is really original, but thanks to its heart and humor, that doesn't really matter.
Your rating
Comments
More movie reviews