Tracks
Australia 2013 – 112min.
Movie Rating
Tracks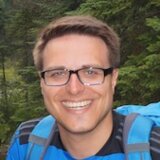 Over nine months, Robyn Davidson undertakes a 2700-km journey, from Alice Springs to the west coats of Australia.
Australia, 1970's. In her search for meaning in life, Robyn Davidson goes to Alice Springs and hatches an insane plan: to cross the desert on foot, over 2700km, all the way to the Indian Ocean. In preparation, the young woman works at several camel farms, where she learns how to handle the pack animals. Then she meets the talkative photojournalist Rick Smolan, who offers her financial support from "National Geographic". The idea is for Rick to meet her here and there along the way to document her travels. In 1977, she's ready. Together with her faithful dog Diggity and four camels, Robyn begins her greatest adventure.

Robinson's memoir Tracks, published in 1980, was the basis for John Currans beautifully shot version of her story. Unfortunately, his reconstruction of her arduous journey is sometimes a somewhat lacking in variety.
Your rating
Comments
More movie reviews