Tino - Frozen Angel
2013 – 92min.
Movie Rating
Tino - Frozen Angel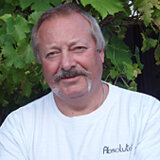 Biker, romantic, rebel: Adrian Winkler looks at the founder of Switzerland's Hell's Angels.
Biker, romantic, revolutionary: Martin Schippert, a.k.a. Tino, defined Zurich's biker scene at the end of the 1960's. In 1970, he founded the Hell's Angels Switzerland biker club and was eloquent, intelligent, audacious, also keeping company with intellectuals like Friedrich Dürrenmatt. Tino was admired, scandalized people and his actions weren't always entirely legal. He was detained, convinced and fled to South America.

Adrian Winkler's documentary about this charismatic greaser is not a cult film, it is an exciting slice of the 1970's – and clearly shows sympathy for a "fallen angel".
Your rating
Comments
More movie reviews