Oz: The Great and Powerful
USA 2013 – 130min.
Movie Rating
Oz: The Great and Powerful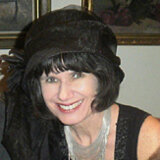 Propelled into a world where real magic powers are a must, a false magician succeeds in making it.
The magician Oscar Diggs (James Franco) scrapes by in a circus by seducing one assistant after another. To escape the father of one of his flings, Oscar jumps into a hot air balloon. A tornado takes him to the land of Oz, where the inhabitants - by some strange coincidence - believe he is the magician who will deliver them from a tyrannical witch. For Oscar, it seems like an easy job. But he hasn't counted on the beautiful witch Theodora (Mila Kunis) and her evil sister Evanora (Rachel Weisz). When he meets the pure Glinda (Michelle Williams) who heads up a people who can't defend themselves, Oscar realizes it won't be that easy to become the king of Oz (and take over its fortune). But perhaps he's more capable than he thinks...

Taken from the 1900 children's book by L. Frank Baum and adapted into a musical comedy in 1939 by Victor Fleming, The Wizard of Oz is a monument in American movie history that Sam Raimi (Spiderman) was not afraid to tackle. He should have been: his movie crumbles under special effects supplementing a flagrant lack of imagination (the weak story is a prequel to the one written by Baum), with a never-ending battle of good against evil that is tired, even in 3D. And this despite several nods to Fleming's version.
Your rating
Comments
More movie reviews