Jackass Presents: Bad Grandpa
USA 2013 – 92min.
Movie Rating
Jackass: Bad Grandpa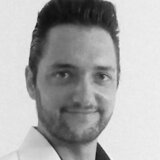 Johnny Knoxville's back for some shoplifting and a visit to a strip club.
In Jackass: Bad Grandpa Johnny Knoxville takes on the role of a sexist 86-year-old named Irving Zisman, who goes on a crazy road trip across America with his grandson Billy (Jackson Nicoll). Their objective: to deliver Billy to his father after his mother lands in jail. This reality-punk tour of the states becomes a chaotic trip for everyone as they shock innocent bystanders, ride along side roads in a shopping cart and shoplift in all kinds of stores. The highlights of the trip are Irving's eulogy at the funeral of a stranger and Billy's participation in a beauty pageant for little girls.

Jackass: Bad Grandpa offers the usual Jackass jokes and gives Johnny Knoxville free reign as a perverted senior. The result is entertaining fun for all Jackass fans, starring sympathetic characters who punk unsuspecting Americans across the country.
Your rating
Comments
More movie reviews