Ida
Denmark, Poland 2013 – 80min.
Movie Rating
Ida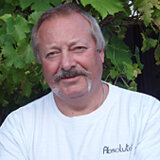 A young polish woman who wants to become a nun discovers she has Jewish roots.
Winter 1962, Poland. 18-year-old Anna was raised in a provincial convent school. She wants to become a nun, but the Mother Superior wants her to find her relatives first. And so Anna reluctantly goes out into the world, meets her Aunt Wanda, and finds out her name is actually Ida and that she has Jewish roots. Together they search for traces of her parents, who were killed in the holocaust.

Shot quite starkly, underlined by the black and white film and the music, which is not a pure soundtrack, but ambient music from records, on the radio or in dance clubs. An effect just as important for the director as the reduced content and the purposeful distance it keeps from usual Polish films. With its subtle intensity and lack of varnish, the film raises issues like identity and the meaning of life – set in a time when Polish people like Ida felt disoriented and lost. In this respect, it is also a strong period piece.
Your rating
Comments
More movie reviews