Hotell
Denmark, Sweden 2013 – 100min.
Movie Rating
Hotell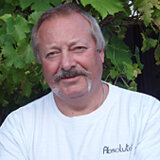 A depressed mother runs away from herself and reality. Intimate psychodrama by Swedish director Lisa Langseth.
Erika refuses to accept her pregnancy and experiences trauma: she rejects her brain-damaged baby and can endure neither herself nor the situation. The depressed mother finds refuge in a therapy group – two men and two women – who all want to be different and take control of their feelings. Together, they go stay at a hotel and try to fix each other.

Stockholm's Lisa Langseth has made a successful film, dealing with the crises of its characters up to the their catharsis – with much empathy. The result is realistic and suspenseful. An impressive ensemble piece, with a special performance by the doe-eyed, wounded Alicia Vikander as the depressed, withdrawn mother. With the issues it raises, its clarity and intimacy, Langseth's subtle movie is reminiscent of Ingmar Bergman's relationship dramas.
Your rating
Comments
More movie reviews