Halb so wild
Germany, Switzerland 2013 – 80min.
Movie Rating
Halb so wild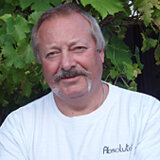 Five friends spend a few days in an alpine hut. A game of truth or dare changes everything.
Four seemingly good friends and a chance meeting: Jonas comes upon Babs and David, Fine and Mara. The young people from the big city go on a "wild" vacation in a hut in the mountains of Ticino. They joke, drink, smoke, play in the local stream and hang out by the fire. But the harmonious atmosphere doesn't last, as a round of truth or dare escalates and lies, deception, animosity and hidden feelings come to light. Relationships are questioned, love affairs are broken.

The structural simplicity, the barrenness of the setting and the means (with a minibudget of about 30000 francs) speak for themselves. The intimate, quiet and only selectively explosive chamber piece is impressive. The debut of Swiss director Jeshua Dreyfus is remarkable, even if somewhat contrived and transparent here and there – and very promising.
Your rating
Comments
More movie reviews