Floating Skyscrapers
Poland 2013 – 93min.
Movie Rating
Floating Skyscrapers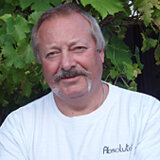 A professional swimmer meets a beautiful man, becomes his friend, his lover and soon falls in love.
Kuba is a professional swimmer who could make more of his life. But he lacks the drive, takes drugs, smokes, drinks and picks up the odd male trick. His mother encourages him to do more and wishes he would finally get rid of his live-in girlfriend Sylwia so that he can focus on himself. Then he meets the gorgeous Michal and his life gets a jolt. He falls in love – first secretly – and soon finds himself having to come out of the closet. With some serious results.

For Tomasz Wasilewski it was important to tell a story about love that doesn't meet society's conventions and to make it understandable. His film is simple, persuasive and successful. For Poland, this is an open, unvarnished movie about finding oneself, about longing and the search for love. More grey than optimistic, more sad than hopeful, but very realistic.
Your rating
Comments
More movie reviews