Escape Plan
USA 2013 – 116min.
Movie Rating
Escape Plan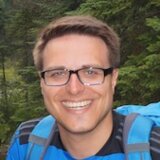 Two of Hollywood's greatest action stars of all time come back for a reunion: Arnold Schwarzenegger and Sylvester Stallone.
Ray Breslin (Sylvester Stallone) is a renowned security expert whose company tests whether convicts can escape from targeted prisons. Which means he gets locked in, scopes out the situation, breaks out and informs prison management about security leaks. Which has worked well for Ray so far, because he's a pro with clear principles. But when the CIA hires him to test a high-tech supermax, he finds out it's a trap to get and keep him behind bars. Although sadistic warden Hobbes (Jim Caviezel) won't let him out of his sight, Ray teams up with fellow inmate Emil Rottmayer (Arnold Schwarzenegger) to hatch an escape plan.

No need to worry about these two old action warriors. Even though they've become somewhat slower, they are still themselves: muscle-bound, combative and resolute. Thanks to the charms of both Stallone and Schwarzenegger, Escape Plan is a pretty decent bit of entertainment.
Your rating
Comments
More movie reviews