The 100-Year-Old Man Who Climbed Out the Window and Disappeared
France, Russia, Spain, Sweden, UK 2013 – 114min.
Movie Rating
Der Hundertjährige, der aus dem Fenster stieg und verschwand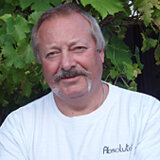 The story of retired adventurer Allan Karlsson, based on the bestseller by Jonas Jonasson.
An explosion awakens the memories of old times and entrepreneurial spirit in former explosives expert Allan Karlsson. Faced with the horror of a 100th birthday party in an old folks' home, Alan escapes out the window and into a new adventure. At the train station, an iffy character gives him a suitcase, which Alan takes before boarding the next bus. He then teams up with the equally intrepid Julius and the two swiftly deal with things when the suitcase owner turns up again. Because they've realized it contains over $50 million in stolen kroner.

It happens so often, it's become a cliché: images can't replace words. But in this case Swedosh comedian Robert Gustaffsson saves the show with his vivid portrayal of Allan – from young man to aged senior. The book is still better, but Felix Herngren's adaptation won't disappoint its readers: it has wit, charm and great entertainment value.
Your rating
Comments
More movie reviews