The House of Magic
Belgium 2013 – 82min.
Movie Rating
Das magische Haus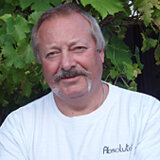 A cat finds refuge with a magician. Animated movie for the whole family.
It happens all the time: people get tired of their kitties and abandon them in the street. Thunder, a slimmed-down Garfield type, finds refuge in the "House of Magic" – much to the consternation of a crabby rabbit named Jack and his loyal assistant, Maggie the mouse. The house is owned by Lawrence, an incorrigible magician, who lets Thunder into his heart. But soon his beautiful new life is threatened the magician's scheming nephew.

This animated movie by 3D specialist Ben Stassen has an old-fashioned charm. It's a fun adventure with heart and soul that argues for imagination and solidarity.
Your rating
Comments
More movie reviews