Akte Grüninger
Austria, Switzerland 2013 – 90min.
Movie Rating
Akte Grüninger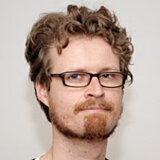 The Oskar Schindler of Switzerland: in 1939, a police captain in St. Gallen lets Jewish refugees into the country.
In February 1939, the Swiss national exhibition's motto is "Switzerland as a refuge for asylum seekers, that is our noble tradition". Nonetheless, the borders have been closed to Jewish refugees for half a year. But the number of refugees in the camp in Diepoldsau, St. Gallen keeps growing, thanks to Police Captain Paul Grüninger. His humanitarian solution in defiance of orders from his superiors is to let immigrants in temporarily, while faking their files – which he won't be able to do for long, because one of his accomplices has caught the attention of the federal government and Police Inspector Robert Frei has been sent to check out the situation. Frei soon finds out the truth, but has his own doubts about Swiss policy...

Alain Gsponer's movie deals with the Oskar Schindler of Switzerland. Although the performances are good, they can't compare with the actual witnesses to these events – who already told their story 16 years ago in Richard Dindo's documentary Grüningers Fall. This additional attempt at rehabilitating Paul Grüninger on film is redundant.
Your rating
Comments
More movie reviews