Zarafa
France 2012 – 78min.
Movie Rating
Zarafa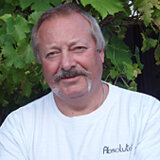 Together with a desert prince and an airship trooper, an African boy sets out to find a giraffe in Europe and return it home to its mother.
In 1827, a young giraffe named Zarafa is captured in her African home and shipped to Paris. The desert son Hassan has been assigned by the pasha to present her to the French king. The African boy Maki secretly follows the giraffe to free her from her captors. In doing so, the courageous boy keeps coming up against the slave trader he escaped from. The adventure leads Maki over the Alps to the French palace. Zarafa is placed in a zoo, where she becomes a sensation.

The adventurous trip to Paris is a parable for slavery and freedom, for promises, trust, and sensationalism. An ambitious animated film for children that does adults just as good.
Your rating
Comments
More movie reviews