The Cold Light of Day
USA 2012 – 93min.
Movie Rating
The Cold Light of Day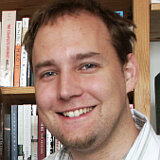 A son reveals the dark secrets of his father. Action thriller starring Bruce Willis and Henry Cavill.
Will Shaw (Henry Cavill) goes to see his family, on vacation on a yacht off the Spanish coast, for a few relaxing days. Except that they are suddenly missing and the police seems to be involved. So Will tries to find them on his own – he tracks down his father Martin (Bruce Willis) who reveals that he is a CIA agent. They both travel to Madrid where Martin expects help from his partner Jean Carrack (Sigourney Weaver). But the appointment turns out to be a trap.

So this is supposed to be a thriller? In The Cold Light of Day a family is kidnapped. A suitcase with ransom money is demanded. But there is still no suspense. The staging is sloppy, the screenplay is unoriginal and overblown, embarrassing in its reliance on the usual spy movie stereotypes. A big waste of effort and actors.
Your rating
Comments
More movie reviews