Rise of the Guardians
USA 2012 – 97min.
Movie Rating
Rise of the Guardians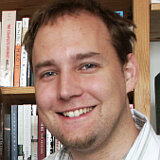 Our childhood heroes use their unique abilities as they battle against the dark, evil Pitch.
Santa Claus, the Easter bunny, the tooth fairy and the sandman are responsible for making the hopes and dreams of children come true. But a dark figure threatens them: Pitch Black wants to destroy the children's belief in the Guardians, to plunge the world into fear and darkness. Jack Frost is selected as a new member of the Guardians, but first he has to realize he's better off working within a team than alone.

Superheroes are currently big business, so it was only a matter of time before Santa and the Easter bunny got in on the action. Despite its rather awkward team of "heroes", the animated film Rise of the Guardians is a magical adventure set in a remarkable world of images. The filmmakers under director Peter Ramsay deliver an entertaining and fascinating fairy tale.
Your rating
Comments
More movie reviews