Parlez-moi de vous
France 2012 – 89min.
Movie Rating
Parlez-moi de vous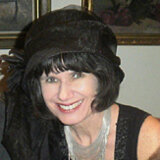 A talk radio DJ solves the problems of her listeners while her own life is an emotional void
Every evening, Mélina (Karin Viard) empathically dispenses good advice to those who call in to her radio show to resolve their emotional problems. But once in the real world, Mélina is forty, single, cold and distant, with a plethora of phobias. What she's hiding is an old wound: her mother abandoned her when she was a child. When she tracks the woman down through an agency, she decides to meet her birth mother, Joëlle (Nadia Barentin), who works in a charity shop in the suburbs, but without telling her who she is. Then Lucas (Nicolas Duvauchelle), Jöelle's son by marriage, falls in love with Mélina...

One can be grateful to Pierre Pinaud, who treats the subject of his debut film as a comedy, when it could so easily have been overly melodramatic. The work of psychiatrist Boris Cyrulnik has proven that some people are capable of overcoming traumatism thanks to resilience. This is what Melina undertakes to do, even if it means turning off her mother's oxygen in the hospital if she won't tell her that she loves her! During her search for motherly love, the phobic Mélina becomes more human, realizing that she can begin no other quest without resolving this one first. Very believable.
Your rating
Comments
More movie reviews