Love Is All You Need
Denmark, France, Germany, Italy, Sweden 2012 – 116min.
Movie Rating
Love Is All You Need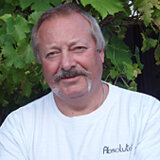 The mother of the bride and the father of the groom fall in love during a turbulent wedding. Starring Pierce Brosnan.
A wedding in Italy: what could be more romantic? But this is a love story with obstacles. Two completely different families from England and Denmark meet in the Italian town of Sorrento for a wedding. But the bride and groom have increasing doubts about their marriage, and not everything is well with their parents either. The mother of the bride has cancer, finds out she is being cheated on by her husband and goes to Italy by herself. There she meets the groom's father, who is still mourning his dead wife.

This moving drama by Danish Oscar winner Susanne Bier (In a Better World) is a success mainly to its stars: Pierce Brosnan as a dismissive fruit producer and Trine Dyrholm as a charming mother of the bride who's sick with cancer. Bittersweet romcom with a Danish touch – you'll fall in love.
Your rating
Comments
More movie reviews