John Carter
USA 2012 – 103min.
Movie Rating
John Carter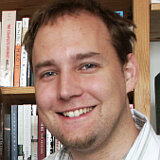 Disney's adaptation of the 19thC fantasy novel by Edgar Rice Burroughs. An American lands on an inhabited Mars.
As a veteran of the American Civil War, John Carter has already had quite a life. On the run from Apaches one day, he suddenly finds himself in a strange landscape bounding with great steps - and coming face-to-face with giant green beings. He soon learns the language and saves Dejah Thoris, Princess of Helium, a humanoid who lives in a city of red people.

Although sci-fi stories usually travel to far-away galaxies, John Carter goes only to Mars. Based on the classic novel "A Princess of Mars" by Edgar Rice Burroughs, this is a colorful, technically perfect spectacle with excellent visual effects. Unfortunately, the story of warring tribes being controlled by cold-blooded gods is less exciting.
Your rating
Comments
More movie reviews