Il comandante e la cicogna
France, Italy, Switzerland 2012 – 108min.
Movie Rating
Il comandante e la cicogna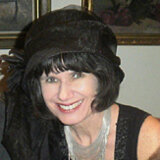 A plumber and an artist fight to survive in Italy's urban milieu.
Teenagers Elia and Maddalena cause trouble for their widowed father Leo, a plumber. Elia has secretly tamed a storks and steals frozen fish from the supermarket to feed it; there's compromising footage on the internet of Maddalena and her boyfriend. Meanwhile, Diana, an artist whose works aren't selling, owes several months' rent to her landlord, Amanzio, a non-conformist who doesn't work and spends his time criticizing urban life. Diana is hired by a lawyer to paint a fresco of his achievements. There she meets Leo, who has come to ask the lawyer to defend his daughter. Both naïve and upstanding, will the two be able to join forces to fight the case?

Silvio Soldini's (Pane et tulipani) light, funny and poetic film casts a critical eye on contemporary Italy. He takes viewers through a wild series of sequences, each one more fanciful than the other, and all founded on reflections made by the statue of the national hero Garibaldi. Overlooking the city from on top of his horse, Garibaldi regrets that that Italians have lost hold of their ideals in favor of following the sordid promises of a charlatan...
Your rating
Comments
More movie reviews