Great Expectations
UK, USA 2012 – 128min.
Movie Rating
Great Expectations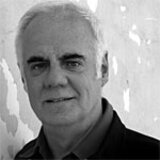 An orphaned boy tries to become a gentleman adapted from the bildungsroman by Charles Dickens.
Pip lives with his sister and her husband in the English countryside. One day he meets an escaped prisoner and prevents him from getting caught again. Then he is invited by a rich, eccentric lady to be a companion to her spoiled daughter Estella, but when they get too close, the woman breaks them up. Years later, an anonymous patron sends the young man to London to become a gentleman. Thus begins his attempted rise in society and the continuation of his dramatic love affair with Estella.

Director Mike Newell's adaptation of Charles Dickens's classic novel has stars like Ralph Fiennes, Helena Bonham Carter, Robbie Coltrane and newcomer Jeremy Irvine. But Newell's film fails because his narrative concept is not plausible enough to do Dickens' varied subject matter or strong characters justice. What remains is a convoluted, boring costume drama.
Your rating
Comments
More movie reviews