Dark Shadows
USA 2012 – 113min.
Movie Rating
Dark Shadows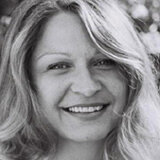 A witch turns a playboy named Barnabas into a vampire and buries him alive. Film by Tim Burton, starring Johnny Depp.
In 1750, the wealthy Liverpudlian Collins family sets of to America to start a new life. There they found Collinsport, where Barnabas (Johnny Depp) grows up to be a playboy. But when he breaks the heart of the beautiful Angelique (Eva Green), it turns out she's a witch: she makes him a vampire and buries him alive. 200 years later, Barnabas escapes back to the surface, where his descendants are living in the now run-down family home.

Tim Burton's adaptation of the American TV soap opera has one great failing, which is the underuse of its stars, which include Michelle Pfeiffer, Jonny Lee Miller and, of course, Helena Bonham Carter. Miller has hardly any lines and Pfeiffer's character has no arc. And while there is something to be said for late 1960's nostalgia, today's audiences, including the former fans of the show who are now over 50, are used to better stories and much better special effects.
Your rating
Comments
More movie reviews