Appassionata
Switzerland, Ukraine 2012 – 83min.
Movie Rating
Appassionata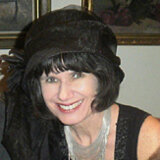 As she sends a piano to her family village, Ukrainian pianist Alena Cherny deals with her past.
Alena Cherny has a huge passion for the piano. Born in 1967 in Romny, a small Ukrainian village 300 km from Kiev, the internationally renowned pianist who has lived in Wetzikon since 1996 decides to send a piano to Romny. This gives her a chanced to deal with her past: growing up without religion under 23 years of communism, Alena Cherny understood that music could offer a barrier against solitude when she heard Bach for the first time in the film Solaris by Tarkovski. Sent to boarding school at age 9 and then to the conservatory in Kiev, she wrapped herself in a "hermetic world" that almost suffocated her. After the catastrophe in Chernobyl, Alena went into exile, abandoning her baby with her parents...

"I play like I live and I live like I play." Alena Cherny lives for and through the piano. How did she get there? Christian Labhart's documentary offers much food for thought. A tyrannical education spent in a forced collective, a mother who was perhaps too ambitious, a communist state that denied the value of the individual... Viewers share Alena's intensely emotional moments as she broaches the subject of her unhappy childhood with her parents, and when she is reunited with her first piano teacher, who plays Chopin on a completely ruined instrument.
Your rating
Comments
More movie reviews