Annelie
Switzerland 2012 – 111min.
Movie Rating
Annelie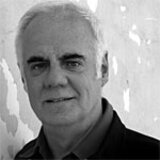 Far from the global economic crisis, this movie tells the story about a ragtag group of social outcasts.
Up until a few years ago, a group of homeless drug addicts, alcoholics and small-time crooks lived in Munich's former Hotel Annelie. Some of them are now the heroes with burnt wings of Antej Farac's bittersweet film. The brilliant Austrian character actor Georg Friedrich plays the part of director's assistant as narrator and mentor for his amateur colleagues. And bizarre as it may seem, the legendary rock band Kiss also has a cameo.

Born in 1973 in the former Yugoslavia, Antej Farac knows Annelie inside out: he lived in the neighborhood of the hotel, which has since been torn down. And he has the talent to turn all-too-human occurrences into cohesive scenes. Even with a humble budget, Farac turned the stories of some of the hotel's inhabitants into a wonderful episode film. Annelie is a very strong, radical, fresh movie.
Your rating
Comments
More movie reviews