Water for Elephants
USA 2011 – 121min.
Movie Rating
Water for Elephants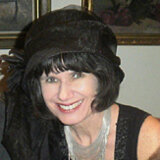 In 1931, a young man joins the circus and fall for its star, the wife of the despotic director.
In 1931, during the Great Depression, Jacob Jankowski (Robert Pattinson) is studying to become a veterinarian when his parents are suddenly killed. Ruined and gutted by his misfortune, Jacob manages to get hired by the diabolic and cruel August (Christoph Waltz), the director of the traveling Circus Benzini, thanks to his experience with animals. Once there, Jacob discovers the harsh circus life and falls for the director's wife, Marlena (Reese Witherspoon), the seductive star of the equestrian act...

Adapted from the bestseller by Sara Gruen, this movie is more than a Hollywood romance. The charm of its setting, costumes and period dixieland music transports the audience back to its childhood dreams. No matter that the circus has no elephant to attract an audience: like in life, everything is possible, because it's all an illusion. This is the magic that Francis Lawrence aptly brings across.
Your rating
Comments
More movie reviews