Movie Rating
The Guantanamo Trap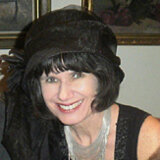 Three looks at Guantanamo: from a former prisoner, a devoted solider and an officer who betrayed his country.
Accused without proof of belonging to a so-called Al-Qaida cell in Bremen, the young Murat Kurnaz, a Turk born in Germany, is sent to the detention centre in Guantanamo, where he's tortured for almost five years. Supported by the Minister of Defense, Diane Beaver signs a memo authorizing certain methods of "intimidation" against prisoners. Officer Matt Diaz delivered a list of Guantanamo detainees to a human rights organization. The movie shows, ten years after 9/11, the dramatic repercussions of their choices.

How far should loyalty to one's country go? Can a country that considers itself at war act outside the law? Should one take revenge on injustice? How does one move on? What is striking about this moving documentary is the difficulty in taking sides as each person makes their case, and it becomes clear they were faced with events that defy understanding.
Your rating
Comments
More movie reviews