Something Borrowed
USA 2011 – 112min.
Movie Rating
Something Borrowed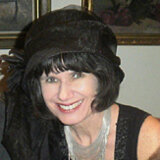 Rom-com about a young woman who is caught between love and loyalty.
Rachel and Darcy have been best friends since they were kids. Darcy is as outgoing and blunt as Rachel is shy and modest. In law school, Rachel meets Dex and falls in love, but never dares telling him about her feelings. Then Dex meets Darcy and falls hard enough for her to ask her to marry him. Now Rachel is supposed to be the maid of honor at the wedding, but she gets drunk at her birthday party and throws herself at Dex, who reciprocates. Now how is she going to tell Darcy what she's done?

Apparently, a girl who tells you she loves you every 5 minutes is not unusual on the other side of the Atlantic. Luc Greenfield succeeds in showing how some people are able to manipulate others while making them feel guilty - all against a New-York backdrop rife with childish and irresponsible upper-crust PC hipsters stuck to their cell phones.
Your rating
Comments
More movie reviews