The Monk
France, Spain 2011 – 101min.
Movie Rating
Le moine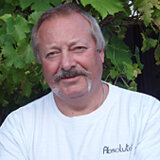 The arrival of a novice leads a capuchin on the path to sin. Dark drama starring Vincent Cassel.
Spain, 1595. A fortress-like monastery in the middle of a bleak landscape. A bundle is laid before the monastery gate. The orphan grows up to be Brother Ambrosio, who becomes respected and venerated beyond the monastery walls as a passionate capuchin, a strict and relentless master of his craft. He takes pity on a young man named Valerio and makes him a novice. Valerio has secret healing powers that allow him to free Ambrosio from the headaches that plague him. But when Valerio becomes seriously ill, the truth is revealed: "he" is a woman.

French director Dominik Moll adapts the Gothic novel of British writer and playwright Matthew Gregory Lewis, first published in 1796. A dark drama about love, lust and suffering - with the devil thrown in for good measure. For all those who enjoy a good unholy trip to hell.
Your rating
Comments
More movie reviews