Happy Feet 2
Australia 2011 – 100min.
Movie Rating
Happy Feet 2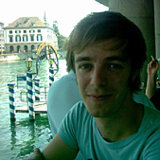 Animated film: Erik the penguin leaves home because he doesn't want to dance, just fly.
Although Mumble the emperor penguin taught his kind to love dancing, his son Erik hasn't got the groove at all and becomes just as outcast as his father once was. When he runs away from home and meets Sven the Great, a flying penguin, he learns that being different isn't a bad thing if you believe in yourself. A lesson his entire colony can put to use when they are threatened by dire changes to their home.

George Miller still knows how to produce first-class animation that also looks good in 3D, with swinging music scenes and of course those irresistibly cute little penguins. But because the story is a little lame, the sequel doesn't have the charm of its Oscar-winning predecessor.
Your rating
Comments
More movie reviews