A Dangerous Method
Canada, Germany, Switzerland, UK 2011 – 99min.
Movie Rating
A Dangerous Method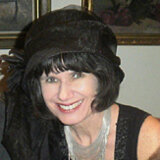 Swiss psychiatrist Carl Gustav Jung treats a patient and falls for her. Directed by David Cronenberg.
In 1904, Sabina Spielrein, a young woman struck by mental illness, is brought to Carl Gustav Jung. By talking through her problems and applying the theories of Sigmund Freud, the Swiss psychiatrist manages to help her recover. When Jung and Freud meet two years later, the latter sees his colleague as a suitable heir to his philosophy. They become friends, although Freud remains somewhat paternalistic, and when he finds out about Jung's relationship with Spielrein, Freud is greatly disappointed. The situation gets worse when Spielrein, hurt by Jung's cowardice and his humiliation at the hand of Freud, decides to make contact with Freud...

This movie by David Cronenberg (Crash and Naked Lunch), which was partly filmed around Zurich, explores an existentialist subject (should one follow one's own instinct?), with remarkable performances by the actors. Of special note are Keira Knightley, who talks through a permanently clenched jaw even after she recovers, and Michael Fassbender as the impressionable psychoanalyst. Viggo Mortensen is also convincing as an unsympathetic Freud, a clinician preoccupied only with asserting his own authority.
Your rating
Comments
More movie reviews