2 Days in New York
Belgium, Belize, France, Germany 2011 – 96min.
Movie Rating
2 Days in New York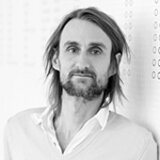 The family of a French photographer visits her in New York. Comedy with Julie Delpy, Chris Rock and Vincent Gallo.
It's been five years since Marion (Julie Delpy), a French photographer, spent a weekend in Paris with her American friend Jack. Now she lives in New York with their son. But instead of Jack, she has Mingus (Chris Rock), who also lives with her. When Marion's exentric father, her exhibitionistic sister and her ex-boyfriend come to visit from France, Marion and Mingus are put to the test.

The sequel to the surprise 2007 hit is much more exaggerated than the original and makes the French even more unsympathetic. And while Delpy was praised as the new Woody Allen in the first movie, it seems this time around she's watched too many Adam Sandler movies.
Your rating
Comments
More movie reviews