Contest
Vice
Ab dem 26. Juni auf Blu-Ray und DVD!



Er gilt als einer der mächtigsten US-Vizepräsidenten aller Zeiten: Dick Cheney. VICE – DER ZWEITE MANN beleuchtet die sagenhafte Karriere des Bürokraten und Washington-Insiders, der an der Seite von George W. Bush zum einflussreichsten Politiker der Welt wurde und seine Macht zu nutzten wusste: Cheneys Entscheidungen prägen das Land noch immer, sein aussenpolitisches Wirken ist bis heute spürbar.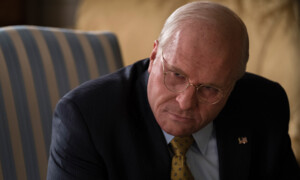 to win:
3 times 1 Blu-Ray zum Film
Quiz question:
An wessen Seite wurde Dick Cheney zu einem ausgesprochen einflussreichen Politiker?
conditions of participation:
No obligatory purchase. No correspondence. All decisions are final. The closing date for entries is 24. June 2019. The winners will be notified in person, and their identities may be publicised. Only one contest entry per person is allowed.