Contest
Minuscule – Abenteuer in der Karibik
Ab dem 21. Februar im Kino!



Der junge mutige Marienkäfer landet bei einem heimlichen Ausflug in die Kastanienfabrik versehentlich in einer Pappschachtel und gelangt daraufhin in die Karibik. Zurück bleibt sein Vater, der krank vor Sorge ist und sich daraufhin auf eine abenteuerliche Reise begibt, um seinen Sohn wiederzufinden. Doch kaum sind die beiden wieder vereint, müssen sie sich neuen Herausforderungen stellen, denn der Lebensraum ihrer neuen Freunde steht durch ein grosses Bauprojekt in grosser Gefahr. Gemeinsam mit ihren Freunden arbeiten sie an einem Plan, um das beschauliche Paradies und die heimischen Tiere zu retten.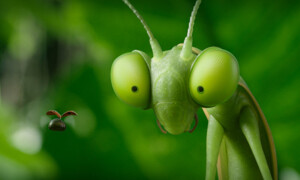 to win:
3 times 1 Goodie-Set mit einem DVD vom ersten Teil sowie 2 Kinotickets
Quiz question:
Wieso landet der junge mutige Marienkäfer in der Karibik?
conditions of participation:
No obligatory purchase. No correspondence. All decisions are final. The closing date for entries is 22. February 2019. The winners will be notified in person, and their identities may be publicised. Only one contest entry per person is allowed.