Contest
Locarno Festival I (du 1er au 6 Août)
Du 1er au 11 Août prochain se tiendra sur la Piazza Grande la 71ème édition du Locarno Festival. Pour cette occasion, nous mettons en jeux 30X2 Pass Journée et des Ringtickets exclusifs pour la date de votre choix.
Les gagnants seront contactés par email au moins une semaine avant le début du festival.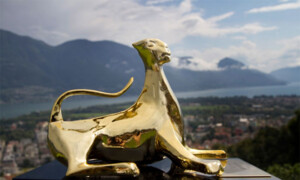 to win:
30 times 2 Pass Journée ou des Ringtickets exclusifs pour le Locarno Festival à la date de votre choix
Quiz question:
Pour quelle date souhaiteriez-vous remporter des tickets?
conditions of participation:
No obligatory purchase. No correspondence. All decisions are final. The closing date for entries is 20. July 2018. The winners will be notified in person, and their identities may be publicised. Only one contest entry per person is allowed.