Contest
Little Women
Ab dem 30. Januar 2020 im Kino!



Vier junge Frauen im Amerika Mitte des 19. Jahrhunderts, die ihr Leben selbstbestimmt nach eigenen Vorstellungen gestalten wollen und dabei teils grosse gesellschaftliche Hindernisse überwinden: LITTLE WOMEN folgt den unterschiedlichen Lebenswegen der March-Schwestern Jo (Saoirse Ronan), Meg (Emma Watson), Amy (Florence Pugh) und Beth (Eliza Scanlen) zu einer Zeit, in der die Möglichkeiten für Frauen begrenzt waren. Erzählt aus der Perspektive von Jo March, dem Alter Ego von Autorin Louisa May Alcott, und sowohl basierend auf dem Roman wie auch auf den persönlichen Schriften Alcotts.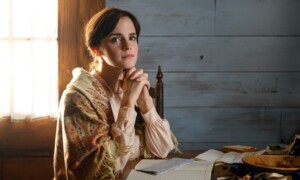 to win:
3 times 2 Tickets für den Film
Quiz question:
Weshalb ist Tante March nicht verheiratet?
conditions of participation:
No obligatory purchase. No correspondence. All decisions are final. The closing date for entries is 29. January 2020. The winners will be notified in person, and their identities may be publicised. Only one contest entry per person is allowed.