Contest
L'Esprit de famille
Au cinéma le 29 janvier 2020!

Alexandre s'embrouille une nouvelle fois avec son père Jacques. A priori, il ne devrait pas, car ce dernier vient de décéder, mais Jacques, ou plutôt son esprit, est bien là, à râler à ses côtés. Et comme Alexandre est le seul à le voir et donc à lui parler, sa mère, sa femme et son frère commencent à s'inquiéter de son étrange comportement.
© JMH Distribution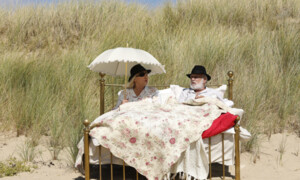 to win:
6 times 2 invitations pour découvrir le film au cinéma
Quiz question:
Quel acteur français interprète le rôle du père décédé?
conditions of participation:
No obligatory purchase. No correspondence. All decisions are final. The closing date for entries is 27. January 2020. The winners will be notified in person, and their identities may be publicised. Only one contest entry per person is allowed.