Contest
Cortex
Ab dem 22. Oktober im Kino!



Zwei Männer, zwei Leben, eine schicksalhafte Begegnung: Hagen (Moritz Bleibtreu) plagen unkontrollierte Schlafphasen, in denen er zwischen Traum und Realität nicht mehr unterscheiden kann. Die angeschlagene Beziehung zu seiner Frau Karoline (Nadja Uhl) leidet darunter mit jedem Tag mehr. Ihr Seitensprung mit dem Kleinkriminellen Niko (Jannis Niewöhner) setzt jedoch eine verstörende Verkettung der Geschehnisse in Gang, die das Leben beider Männer drastisch verändert. Ein nicht enden wollender Albtraum zwischen Wirklichkeit und Traum, der eine gnadenlose Spirale in Gang setzt ... [Pressetext]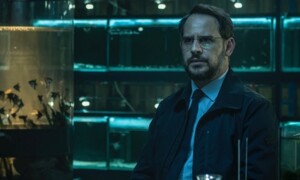 to win:
2 times 2 Tickets für den Film, 2 times 2 handsignierte Poster von Moritz Bleibtreu
Quiz question:
Was plagt Hagen?
conditions of participation:
No obligatory purchase. No correspondence. All decisions are final. The closing date for entries is 20. October 2020. The winners will be notified in person, and their identities may be publicised. Only one contest entry per person is allowed.