Contest
American Animals
Ab dem 16. Januar auf Blu-Ray und DVD!



Vier bislang völlig unbescholtene Studenten planen 2004 einen der spektakulärsten Diebstähle der US-Geschichte. Nur mit der Erfahrung aus vielen Heist-Movies ausgestattet, wollen sie ein kostbares, viele Millionen wertes Buch aus der Sammlung ihrer Universität klauen. Doch die Realität ist irgendwie viel komplizierter als die Welt von Danny Ocean & Co. Ihre Story ist unglaublich … und wahr.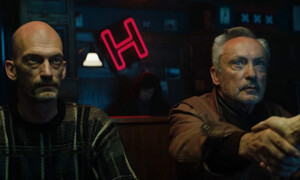 to win:
3 times 1 DVD sowie 3 mal 1 Blu-Ray zum Film
Quiz question:
Was versuchen 4 Studenten in «American Animals» zu stehlen?
conditions of participation:
No obligatory purchase. No correspondence. All decisions are final. The closing date for entries is 25. January 2019. The winners will be notified in person, and their identities may be publicised. Only one contest entry per person is allowed.