Contest
24. Internationale Kurzfilmtage Winterthur

Vom 3. bis 8. November finden die 24. Internationalen Kurzfilmtage Winterthur statt – erstmals in hybrider Form. Nebst Winterthur werden die Schweizer und Internationalen Wettbewerbsprogramme auch in Kinos anderer Schweizer Städte zu sehen sein. Filmisch führt die Reise nach Festland-China, Hongkong und Taiwan und in die Ukraine.

Gewinne mit etwas Glück 2x1 Tagespass oder 2x2 Festivalspässe – Teilnahmeschluss ist der 31. Oktober 2020. Wir drücken allen TeilnehmerInnen die Daumen!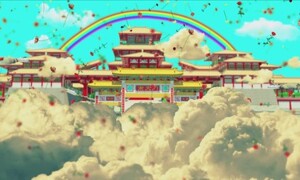 to win:
2 times 1 Tagespass, 2 times 2 Festivalpässe
Quiz question:
Zum wievielten Mal finden die Internationalen Kurzfilmtage Winterthur statt?
conditions of participation:
No obligatory purchase. No correspondence. All decisions are final. The closing date for entries is 31. October 2020. The winners will be notified in person, and their identities may be publicised. Only one contest entry per person is allowed.