«The Greatest Showman»: Gewinne Tickets für die exklusive Vorpremiere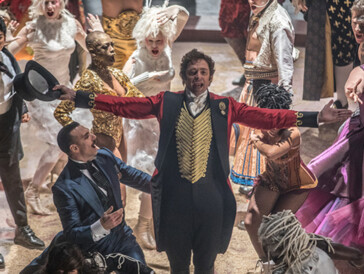 "No Business Like Showbusiness" lautet der geflügelte Satz, der sich auch Hugh Jackman in «The Greatest Showman» auf die Fahne schreiben darf. In der Filmbiografie über den Zirkuspionier P. T. Barnum läuft beziehungsweise tanzt der Hollywood-Star zu Hochform auf. Bei uns kannst du jetzt passend zum Musicalfilm stilgemäss Tickets für die exklusive Vorpremiere im Zirkus Salto Natale gewinnen!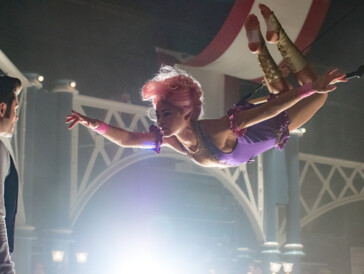 Die Story
The Greatest Showman ist ein kühnes, mitreissendes Musical, das die Geburt des Showbusiness feiert und das wunderbare Staunen, das uns erfüllt, wenn Träume wahr werden. Inspiriert von P.T. Barnums Ambition und Phantasie erzählt The Greatest Showman die Geschichte eines Visionärs, der aus dem Nichts kam und ein faszinierendes Spektakel erschuf, das zu einer weltweiten Sensation wurde.
Der Trailer
Wenn das Unmögliche wahr wird: Gewinne jetzt in unserem Wettbewerb passend zum Film 2 Tickets für den glamourösen Event mit rotem Teppich, VIPs und vielen weiteren Extras, den Du so schnell nicht mehr vergessen wirst! Auf folgende Highlights darfst Du dich bei der exklusiven Kino-Vorpremiere im Zirkus Salto Natale in Kloten am Dienstag, 19. Dezember freuen:
• die exklusive Kino-Vorpremiere von «The Greatest Showman» mit Hugh Jackman, Michelle Williams, Rebecca Ferguson, Zendaya und der Musik von den Oscar-prämierten Komponisten Benj Pasek and Justin Paul («La La Land»)
• kulinarische Verköstigung mit einem hochwertigen Apéro Riche
• musikalische Einstimmung auf den Abend mit dem Live-Act Patric Scott
• Anmoderation von Rolf Knie höchstpersönlich
• eine Photo-Booth für die Gäste, um den Event möglichst lange in Erinnerung zu behalten
• Ausstellung von 5 Originalkostümen
• Shuttle-Service vom Flughafen und Gratis-Parkplätze vor Ort
Wir wünschen allen Teilnehmern viel Glück!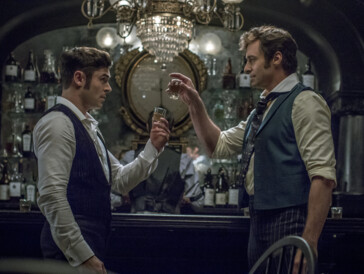 Is this article worth reading?