Save the Date: Am 1. September 2019 ist wieder «Allianz Tag des Kinos»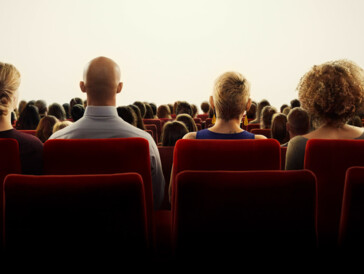 Den 1. September 2019 sollte man sich schon jetzt dick im Kalender anstreichen, denn: An diesem Sonntag im Spätsommer findet erneut der «Allianz Tag des Kinos» statt, an dem man in über 500 Schweizer Kinos für nur 5.- zum Filmgenuss auf Grossleinwand kommt.
Auch dieses Jahr findet der «Allianz Tag des Kinos» statt – Ziel der gemeinsamen Initiative der Verbände ProCinema, der Schweizerische Kinoverband (SKV) und filmdistribution schweiz (fds) ist es, mit dem Tag das Gesamterlebnis eines Kinobesuchs ins Bewusstsein zu rücken. Und es lohnt sich, sich den Termin dick in der Agenda anzustreichen: In über 500 Kinosälen der Schweiz und Liechtenstein gibt es den Kinogenuss für nur 5.- pro Ticket.
Schon 2018 wurde das Kino an diesem speziellen Tag gefeiert: Über 250'000 Besucherinnen und Besucher zog es mit knapp 2'400 Filmvorführungen vor die hiesigen Grossleinwände. Und in rund einem halben Jahr ist es schon wieder so weit: Am Sonntag, 1. September heisst es zum «Allianz Tag des Kinos» wieder in der ganzen Schweiz "Film ab" – und das für einen absoluten Schnäppchenpreis. Save the Date!
Is this article worth reading?