Contest

17. Oktober 2018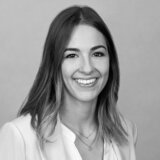 Irina Blum
Gewinne Tickets für die exklusive Vorpremiere von «Bohemian Rhapsody»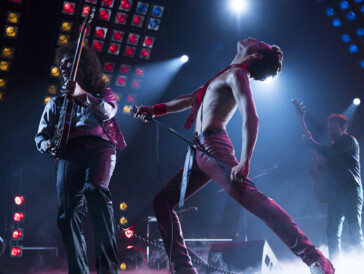 © 20th Century Fox Switzerland
«I Want to Break Free», «We Will Rock You», «Another One Bites the Dust»: Die Songs von Queen bleiben sofort im Ohr hängen. Mit «Bohemian Rhapsody» wird der legendären Band rund um ihren Frontsänger Freddie Mercury nun filmisch Tribut gezollt. Gewinne jetzt 2 Tickets für die exklusive Vorpremiere des Films am 29. Oktober in Zürich!
Der Film
«Bohemian Rhapsody» ist eine fulminante Feier von Queen, ihrer Musik und ihrem aussergewöhnlichen Leadsänger Freddie Mercury, der Klischees trotzte und mit Konventionen brach, um einer der beliebtesten Entertainer weltweit zu werden. Der Film verfolgt den meteorhaften Aufstieg der Band durch ihre kultigen Songs und ihren revolutionären Sound, ihren Fast-Untergang, als Mercurys Lebensstil außer Kontrolle gerät, und ihre triumphale Wiedervereinigung am Vorabend von "Live Aid", einem Konzert, bei dem Mercury, konfrontiert mit einer lebensbedrohenden Krankheit, die Band bei einem der herausragendsten Konzerte in der Geschichte der Rockmusik anführt. Er zementierte damit das Vermächtnis einer Band, die immer mehr wie eine Familie war, und die bis heute noch Außenstehende, Träumer und Musikliebhaber inspiriert.
Der Trailer
Sei dabei, wenn der Film in der Schweiz seine exklusive Premiere mit rotem Teppich, VIPs und vielen weiteren Extras feiert – nimm jetzt am Wettbewerb teil und gewinne mit etwas Glück 2 Tickets!
Die Details zur Vorpremiere:
• Datum: Montag, 29. Oktober
• Ort: Arena Cinemas, Zürich
• ab 19.15 Uhr: kulinarische Verköstigung mit einem Apéro Riche
• 20.15: Filmstart
Hier geht's zum Wettbewerb – wir drücken allen Teilnehmenden die Daumen!
Is this article worth reading?