This is the time of year we allow ourselves to relax. As the rainy days limit outdoor activities, TV shows entice you to snuggle up on the couch. Here are our suggestions for bingeworthy shows for the fall, compared to «Fleabag».
by Gabriela Tscharner Patao
If you are like me, you remember the summer you discovered «Fleabag», Phoebe Waller-Bridge's gem of a TV-show with fans that transcend gender and generations. «Fleabag» centers on a funny, smart, but rather self-obsessed young woman who, in the wake of a huge loss in her life, tries to numb the pain with meaningless sex and a self-deprecating inner monologue.
The title character who is never called by her name often breaks the fourth wall and lets the audience in on her thoughts that accompany her emotional downward spiral. It is impossible to resist her and her supporting characters, consisting of Oscar winner Olivia Coleman as her god-/stepmother and Andrew Scott as a priest who makes you want to go to church. If you are looking for other shows like «Fleabag», here are some suggestions.
Rappers can act too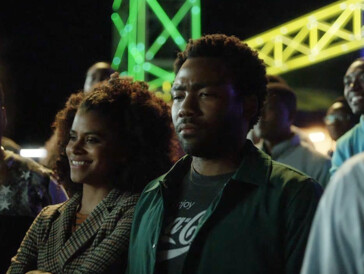 One of the most interesting TV-shows in recent history is «Atlanta», a satirical comment on race relations in America by Donald Glover, a.k.a. the rapper Childish Gambino. Earnest «Earn» Marks (Glover) and his cousin Alfred (Brian Tyree Henry) are trying to catch a break in the Atlanta rap scene.
As Alfred, a.k.a. Paper Boi, takes off, the struggles between everyday life and being celebrities become real. With the fourth and last season to air later this fall, it is the perfect summer to binge the first three seasons.
How is it like «Fleabag»? It is just as sarcastic and poignant in its commentary on society. The show is an interesting take on black life in America that touches on race, poverty, and status. And it is funny!
Watch the series on DisneyPlus
What, like stand-up is hard?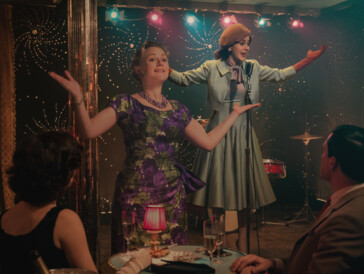 The creator of «The Gilmore Girls», Amy Sherman-Palladino, doubled down with this show that is not just funny and delivers social commentary, it dazzles the viewer with period sets and costumes to die for. Midge Maisel (Rachel Brosnahan) is a Jewish upper-class housewife and mother of two in New York City in the 1950s.
She supports her husband Joel (Michael Zegen) and his budding stand-up comedy career until, after he bombs yet again on stage at the comedy club, he leaves her for his secretary. Soon, Midge turns her misfortune into her own comedy act.
How is it like «Fleabag»? It has a similar sensibility, with less existential angst. It is like time-traveling to the 50s, where women were struggling to be taking seriously in the workplace. Sherman-Palladino's witty dialogue delivered by comedic geniuses like Tony Shalhoub as Midge's dad Abe or Kevin Pollak as Joel's father Moishe only add to the viewing pleasure.
Watch the series on Amazon Prime
Even horses behave like asses sometimes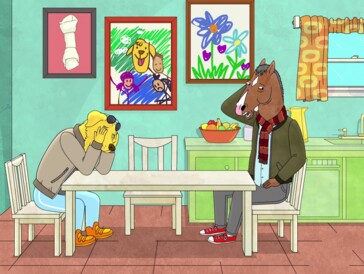 An animated series about a human-like horse with the name of BoJack Horseman (Will Arnett). He had a short-lived career as an actor and was the star of a 90s sitcom called «Horsin' Around». 18 years later, all washed-up, bitter, and full of self-loathing, he decides it is time for a come-back.
Only, Hollywood is not the place, BoJack remembers. Its self-deprecating sense of humor as well as its ability to take on serious topics like depression, addiction, sexism, and self-destructive behavior have garnered the show lots of awards and critical accolades.
How is it like «Fleabag»? It is self-loathing through the male gaze. «BoJack Horseman» is one of those shows you either love or hate. Its fans identify deeply with either the title character, the pink cat Princess Carolyn (Amy Sedaris), or one of the few human characters like Diane Nguyen (Allison Brie), BoJack's love interest.
True Crime, but funny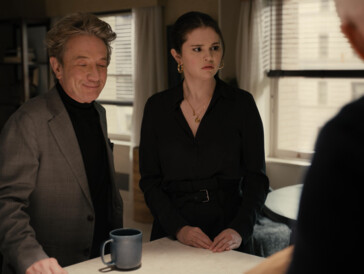 As a spin on a current trend, «Only Murders in the Building» is a silly take on our fascination with True Crime shows and podcasts. The two seniors Charles (Steve Martin) and Oliver (Martin Short) live in the same, gorgeous building on New York's Upper West Side.
When one of their neighbors turns up dead, they start snooping around and run into the young woman Mabel (Selena Gomez), who lives in her aunt's apartment in the same building. They all are avid fans of the same True Crime podcast and together they attempt to solve the murder in their building.
How is it like «Fleabag»? It is less of a satire and more a spoof or comment on our need to mind other people's business. This show sports some of Steve Martin's best comedic work in recent history, reminiscent of the physical comedy he displayed in films like «All of Me». Martin Short as a wisecracking Broadway producer plays off Selena Gomez' «I can't be bothered» GenZ girl. Together they make for a delicious trio you will love to spend your summer with.
Watch the series on DisneyPlus
Who you gonna call?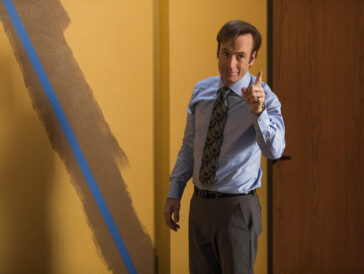 And finally - if you have not entered the realm of «Breaking Bad» and its companion show «Better Call Saul» yet, it's about time! As a sort of spinoff/prequel to the High-School-teacher-turned-meth-dealer drama, «Better Call Saul» starts with the early years of Walter White's (Bryan Cranston) sleezy lawyer Saul Goodman (Bob Odenkirk), before he had his dodgy offices in the strip mall and when he was still called Jimmy McGill.
It features a stellar supporting cast consisting of Giancarlo Esposito as gangster/fast-food-franchise owner Gus Fring or Jonathan Banks as the fixer Mike Ehrmantraut. The last episodes of the sixth and final season premiere on Netflix in July. So, you have time to catch up.
How is it like «Fleabag»? Saul and Fleabag are both people of questionable character who try to better themselves, with varied results.
Ist dieser Artikel lesenswert?