News
Der nächste «James Bond» auf Eis gelegt
Di, 20.04.2010, Lynn Scheurer
Fans müssen sich gedulden: Bis der nächste James Bond in Angriff genommen wird, kann es eine Weile dauern.

Laut den
Bond
-Produzenten Michael G. Wilson und Barbara Broccoli wurde der nächste Bond auf unbestimmte Zeit verschoben: "Aufgrund der ständigen Ungewissheiten betreffend der Zukunft von MGM (...) haben wir die Produktion von
Bond 23
auf unbestimmte Zeit verschoben. Wir wissen nicht wann die Arbeiten wieder aufgenommen werden, und es gibt kein Startdatum für Bond 23".
Sam Mendes
(
Away We Go
) wird bei
Bond 23
Regie führen. Beim Cast hat bisher erst
Daniel Craig
zugesagt. Auch
Judi Dench
(
Nine
) und
Rachel Weisz
(
The Constant Gardener
) sollen eine Rolle kriegen; Weisz offenbar jene des Bösewichts. Für Spekulationen darüber, wer das neue Bondgirl sein könnte, bleibt jetzt immerhin jede Menge Zeit.
Further News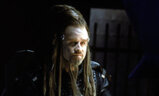 News | Mon, 30.11.2009
Here is a list of the biggest flops of 2000's first decade.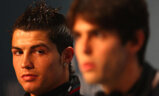 News | Fri, 27.11.2009
Kaká and Cristiano Ronaldo are filling boxes offices coffers in addition to those of Real Madrid.
News | Thu, 26.11.2009
Stephen King is working on a sequel to "The Shining", adapted into a film by Stanley Kubrick in 1980.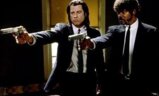 News | Wed, 25.11.2009
His career in tatters since being incarcerated, the producer of "Pulp Fiction" paints an icy portrait of life in jail via Twitter.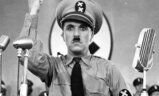 News | Tue, 24.11.2009
Favored over Los Angeles and London, the small town of Corsier-sur-Vevey hosts a museum dedicated to Charlie Chaplin.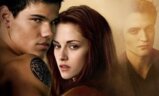 News | Mon, 23.11.2009
Released this week around the world, "Twilight: New Moon" destroys all other movies in its path.