News
Brutale Filme sind Oscar-Favoriten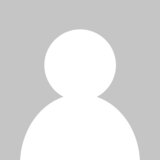 Bei der Oscar-Vergabe am 24. Februar haben Paul Thomas Andersons episches Ölbarondrama «There Will Be Blood» und der harte Neo-Western «No Country for Old Men» die besten Chancen auf einen Academy Award für den besten Film. Beide Werke sind achtmal nominiert.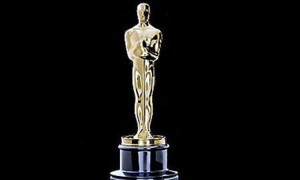 Während die Coen-Brüder in ihrem Drama angeblich zu frühere Stärke und Brutalität der «Blood Simple»-Ära zurückfinden, hat Andersons «There Will Be Blood» erste Zuschauer völlig verstört zurückgelassen. Ebenfalls mehrmals nominiert wurden die Literaturverfilmung «Atonement», «Juno» und der Anwaltsthriller «Michael Clayton». Diese drei Filme sind neben «There Will Be Blood» und «No Country for Old Men» in der Kategorie «Bester Film» aufgestellt.
Bei den männlichen Hauptdarstellern sind Daniel Day-Lewis («There Will Be Blood), George Clooney («Michael Clayton»), Viggo Mortensen («Eastern Promises»), Tommy Lee Jones («In the Valley of Elah») und Johnny Depp («Sweeney Todd») nominiert. Für die Frauen geht die Liste so: Cate Blanchett («Elizabeth: The Golden Age»), Julie Christie («Away from Her»), Marion Cotillard («La Vie en Rose»), Laura Linney («The Savages») und Ellen Page («Juno»)
Bei den männlichen Nebendarstellern darf sich neben anderen Casey Affleck Hoffnungen machen («The Assassination of Jesse James by the Coward Robert Ford»), bei den weiblichen Cate Blanchett im beeindruckenden Dylan-Film «I'm Not There». Bester Regisseur können Paul Thomas Anderson, Joel und Ethan Coen, Julian Schnabel, Jason Reitman und Tony Gilroy werden.
Unter den Nominationen für den besten nicht-englischsprachigen Film sind Werke aus Österreich («Die Fälscher»), Israel, Kasachstan, Polen und Russland. Bei den Animationsfilmen sind «Persepolis», «Ratatouille» und «Surf's Up» nominiert.
More news